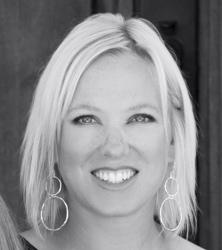 Hello I'm Terah Short, Certified Cranial Sacral Therapist and Reiki Master-Teacher. I use Cranial Sacral Therapy (CST) and Reiki as vibrational conduits to support the entire body in its natural ability to heal. If the energy is flowing in the body then the body is healing itself, and we are healing on every level of our lives.
In our busy day-to-day lives topped with life changes and challenges, our nervous systems become unbalanced. CST and Reiki are beautiful universal healing approaches that hold space to bring the nervous system back into balance so we can feel aligned with our true self. 
Empowerment lights the path to transform our minds, emotions and attitudes for the lives we desire. When we are present and grounded, our embodied soul radiance creates a ripple effect that not only improves our individual vitality and health, but that of our friends, family, community and world at large. 
CST and Reiki healing approaches are suitable for all ages. In a sacred space clients are fully clothed and the touch is gentle. See links for more information on Cranial Sacral (craniosacral) Therapy, Reiki, and Reiki Training/Certification Classes. 
Please contact me with any questions, and be sure to leave your email for workshop and class notifications. I look forward to connecting with you!