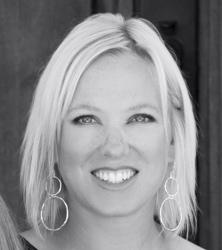 Hello I'm Terah Short, Certified Cranial Sacral Therapist (CST), Reiki Master, and Master Esthetician. I use energy healing and custom skincare together as well as separately depending on the client's needs. Self care is necessary, as is self-preservation so that we can care for others and give the world our best. My ultimate goal is to achieve Energetic Wellness Inside & Out.   
In our busy day-to-day lives, our nervous systems often become imbalanced. To bring the nervous system back into balance I use CST and Reiki as vibrational conduits to support the entire body in its natural ability to heal. Empowerment lights the path to transform our minds, emotions and attitudes for the lives we desire. In improving our lives, we improve the lives of all those around us.
CST and Reiki are universal healing approaches suited for all ages. In a sacred space, clients are fully clothed and the touch is gentle. Please see the about section for more information.
Please contact me with any questions. I look forward to connecting with you!  
Sinus Congestion & Pressure